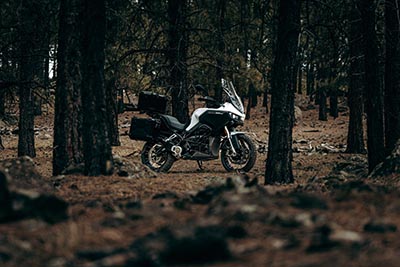 SCOTTS VALLEY, California.- Zero Motorcycles, the global leader in electric motorcycles and powertrains today announced the completion of a new $107 million round of financing. The financing saw participation from strategic partners Polaris, Exor and Hero MotoCorp and financial investors including long-time backer Invus and other undisclosed investors.
"Since its launch in a Santa Cruz garage, Zero has defined the category of premium electric motorcycles and powertrains. Zero has sold over 20,000 vehicles that have accumulated over 165,000,000 miles of on-road and off-road experience. Zero has refined the most advanced powertrain technology between e-bicycles and cars driven by its Cypher III operating system. The company has also built an innovative, global brand that is highly respected in the industry," said Sam Paschel, Chief Executive Officer of Zero Motorcycles. "This financing will fund the global scaling of our operations and sales and the development of additional new models to continue driving our rapid growth. We welcome our strategic partners and new investors to our syndicate and are grateful to Invus for their steadfast support and commitment to Zero's vision and mission."
Zero's business strategy relies on three key pillars: consumer motorcycles where Zero carries a broad line of on-road, adventure sport and dual sports motorcycles, fleet sales where Zero is present in over 200 police departments and authority fleets, and powertrains where Zero technology contributes to the electrification of industry-leading applications by its partners.
With this round of financing, Zero Motorcycles has raised in excess of $450M of capital and will bring the cumulative capital raise to above $500M with an anticipated additional closing by year end. Zero Motorcycles has all the necessary resources to continue pushing the boundaries of two-wheeled EV's and electric powertrains and leading the transformation of the motorcycle and powersports industry through electrification.