- Stellantis announces partnership with Octopus Energy to improve electric vehicle charging experience for customers across the UK
- Partnership provides new and existing Citroën, DS Automobiles, Fiat, Jeep and Peugeot customers with greater home & public charging support, already available to Vauxhall customers
- Intelligent Octopus provides drivers with access to energy tariff to suit their driving habits
- Partnership provides range of benefits to customers including access to Ohme home smart wall box installation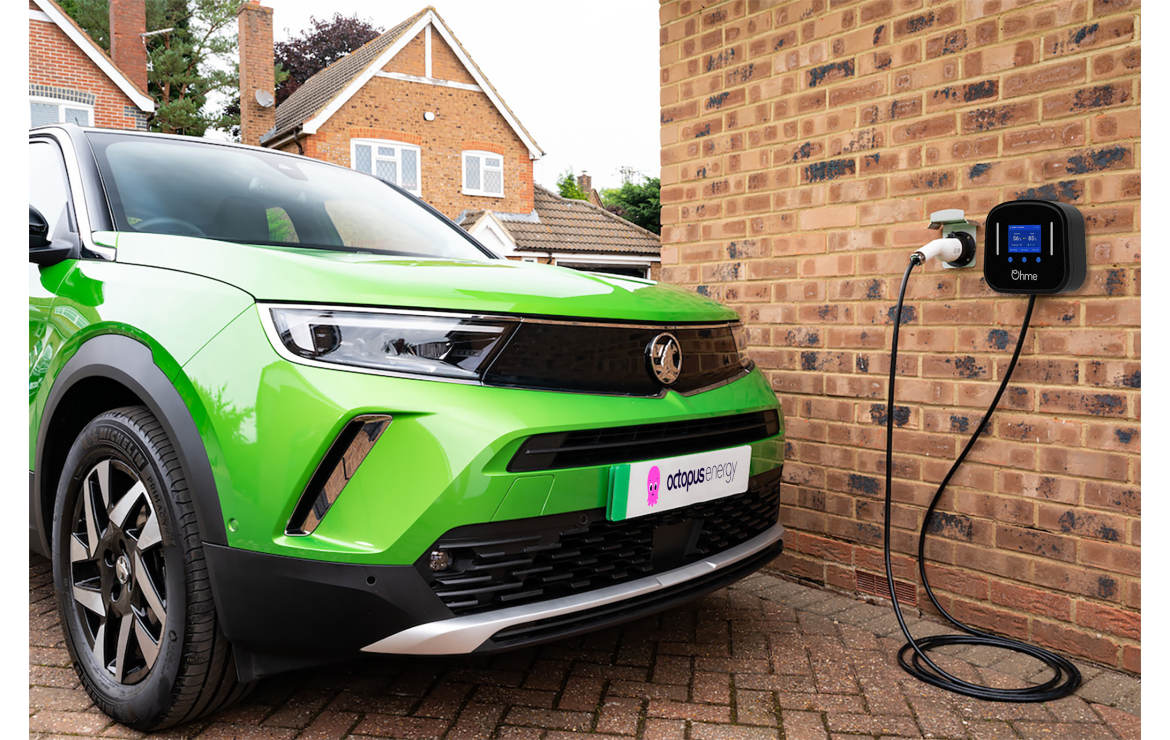 Already available to Vauxhall customers, the partnership has expanded to include the Citroën, DS Automobiles, Fiat, Jeep and Peugeot brands, with access to a range of benefits for electric car and van drivers. Through Octopus Energy, drivers gain access to more than 330,000 public charge points across the UK and Europe, made easy through one single payment card and app, as well as access to new smart energy tariffs.
The new partnership with Octopus Energy allows customers to opt for the installation of an Ohme wallbox charger for their homes that is linked to the UK's first flexible charging tariff, Intelligent Octopus. The Ohme wallbox charger can be connected through a smartphone app allowing customers to schedule vehicle charging to suit their needs.
The Intelligent Octopus tariff features electricity from 100% renewable sources, with new customers getting an initial £25 off their bill. The flexible Intelligent Octopus tariff charges the vehicle using renewable energy when it is at its cheapest – offering customers savings compared to a standard variable rate and helping to balance demand on the grid. It will also offer a guaranteed lower rate per kWh during an off-peak time window of 11.30pm to 5.30am.
Paul Willcox, Managing Director, Stellantis UK, said: "Our partnership with Octopus Energy allows us to offer electric vehicle customers greater support and services to enjoy the freedom of driving an EV at home and on the road. We're pleased to be continuing to provide drivers with access to charging in an affordable, efficient, and environmentally beneficial way with added ease."
Rebecca Dibb-Simkin, Chief Product Officer at Octopus Energy, commented: "Transport still accounts for a massive chunk of global emissions, so switching away from petrol and diesel cars will be crucial for reaching net zero.
"Going electric is a win-win-win: cleaning up the air we breathe, decarbonising our roads and putting money back in people's pockets. We are over the moon to be partnering with Stellantis to help make the process of going green as smooth as possible for their customers."
On the road, drivers can navigate public charging networks in the UK and across Europe with the Electrocard, with access to services from leading providers including IONITY, Shell Recharge, Osprey, FASTNED and ubitricity via a single account.
Partnership with Octopus comes hand in hand with Stellantis' commitment to becoming a carbon neutral group by 2038, and to halve its carbon footprint by 2030.