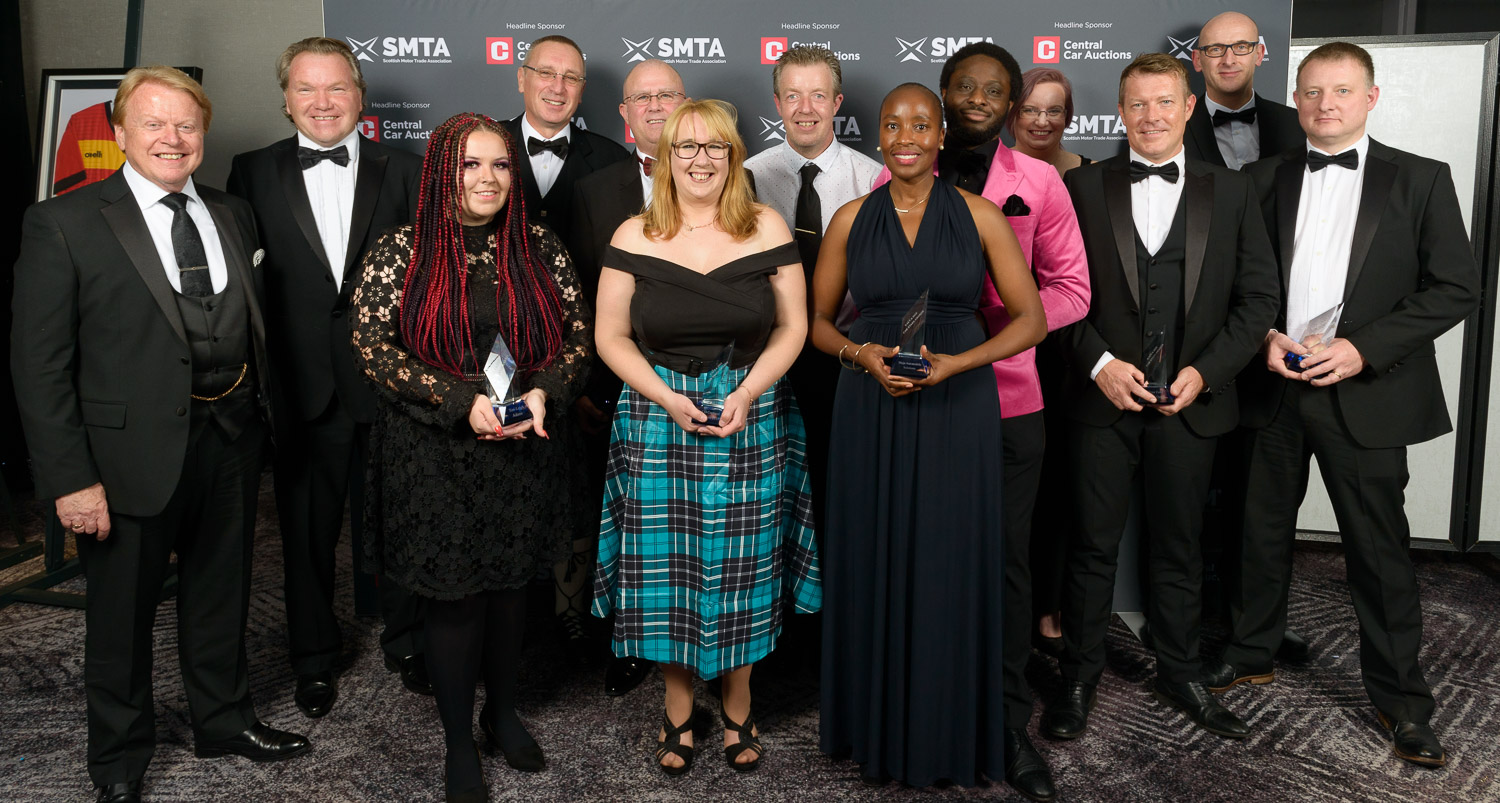 We were delighted to award a number of our members with our C.A.R Star Awards – (Community Activity Recognition) Awards recognising these members that have given up their time or funds and in doing so contributed to their local community-based projects and charities. It is always humbling to highlight these efforts and we feel that these actions deserved to be rewarded. This process just serves to display that all of our members businesses form part of the community within which they trade and sometimes it is nice to let everyone know that they are not just somewhere to buy a car or get your car repaired!
Sandy Burgess commenting on the Award winners said "On behalf of SMTA, we are delighted to be able to broadcast some of the wonderful contributions made to local charities and their respective communities by our membership, day in and day out, these awards are so diverse and well deserved it really can be quite humbling handing them out!"
The list of winners 2022:
Anderson Clark Motor Repairs, Inverness
Your Ford Centre, Fife & East Lothian
Mojo Automobile Solutions, Glasgow
C D Copland, Monifieth
Highly Commended for 2022
Kilgannon Motors
Assured Cars Scotland
Autoecosse
SMTA also awarded their Skills Star award to an up-and-coming young technician – Tori-Leigh Adams. Nineteen-year-old Tori-Leigh, who has a passion for motor racing, realised from a young age that there were no young women working as mechanics and now she has qualified, gaining her Level 3 in Vehicle Maintenance & Repair and is keen to find automotive employment.
Lastly, our President's Award 2022 went to Graham Clark of Anderson Clark Motor Repairs in Inverness. A worthy winner of our coveted President's Award, Graham has been in the industry for many years and is very well respected in the Inverness area for his quality approach to everything they do as well as the huge contributions he and his team make to their community with various fund-raising exploits and efforts.