That's according to the Electric Vehicle Association Scotland, which says that UK and European companies have recognised the country's EV charge point market potential and are now highly active nationwide, installing EV fast and rapid charging facilities.
Earlier this year, the Scottish Government published its draft vision for the public electric vehicle charging network, which includes a £60m fund that has the potential to double the size of the public charging network, bringing it to some 4,200 charge points. Currently, there are around 2,200 public Chargeplace Scotland charge points in operation.
Recently, international companies such as Osprey Charging, Ubitricity (Shell) and Dutch firm Fastned have breathed new life into the charge point marketplace with high-tech installations.
And speaking last month at Fastned's opening of Scotland's first ultra-rapid charging station in Hamilton, South Lanarkshire, Transport Minister Jenny Gilruth said that public and private sector partnerships would be key in "attracting investment and scaling provision at pace".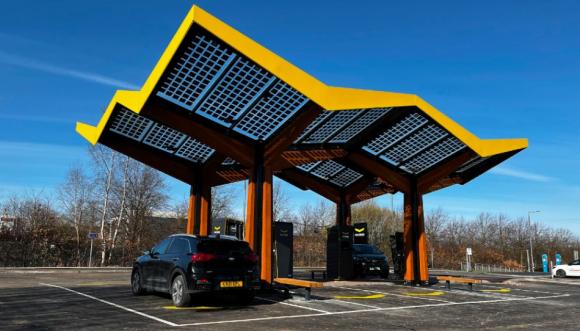 Fastned among others has already pledged further investment. Its newly opened Hamilton facility was part-funded by the Scottish Government's Low Carbon Infrastructure Transition Programme, supported through the European Regional Development Programme, and Tom Hurst, network development manager, has confirmed that further stations are planned across Scotland in the months and years ahead.
He continued: "This will provide those Scottish drivers who have not yet made the switch to EVs, with the confidence to do so."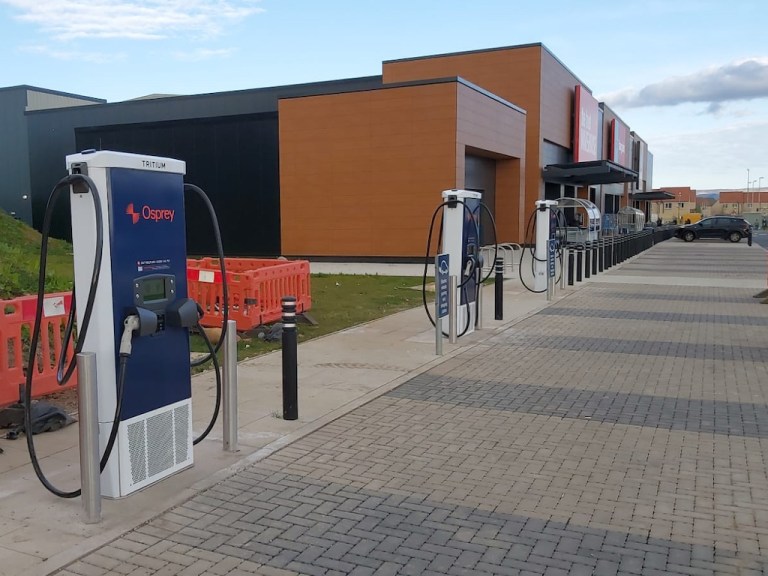 A major partnership between Osprey Charging and real estate company Ediston to install rapid EV charging across retail sites in the UK is already opening up rapid destination charging to customers visiting major retail outlets such as Aldi, The Food Warehouse and Costa.
Osprey has initially planned for 10 sites in Scotland, each with up to six high-powered chargers capable of adding 100 miles in as little as 10 minutes. The first site is already up and running in the Haddington Retail Park, East Lothian, with others scheduled for Glasgow, Loch Lomond, Aberdeen and the various locations in the Highlands. The company currently operates 30 rapid chargers in 18 locations across Scotland.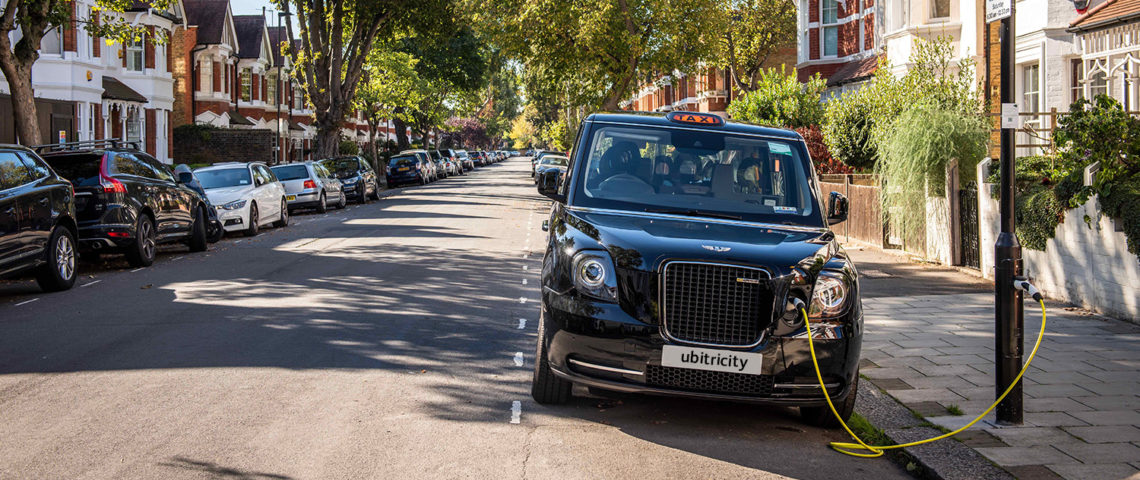 Meanwhile, Ubitricity – a wholly owned subsidiary within Shell's Mobility division – plans to roll out its EV chargers in seven Scottish local authority areas in Scotland this year.
Toby Butler, Ubitricity UK managing director, said: "We are currently in discussions with several Scottish councils (including Aberdeen, Glasgow, Dumfries and Galloway, North Ayrshire, Scottish Borders, the highlands and Stirling). With government funding available from both the On Street Residential Charge Point Scheme (ORCS) and Transport Scotland's Public EV charging fund, local authorities can begin work on EV charging projects straight away. We hope we can start deploying our Scottish network very soon."
Finally, Swarco – which took over the operational responsibilities for Chargeplace Scotland's operations in July 2021 – says that further improvements combined with fundamental change in service delivery has inspired confidence across the network.
Justin Meyer, managing director of Swarco, explained: "The last six months has seen a transformation in EV driver growth, confidence, use and satisfaction with the CPS network which moves us closer to that EV revolution tipping point in Scotland. Whilst we are proud of our achievements, there is more to be done to achieve the Gold Standard service we are striving towards, and we remain committed to achieving this.
The firm has also said this month that it's now more than doubled its operational team – now 31-strong – at its Dundee base in the Michelin Scotland Innovation Parc to provide a 24/7 service to a rapidly growing customer base.
The Electric Vehicle Association Scotland said work by all parties was vital in providing a further incentive for owners of petrol and diesel-powered vehicles to ignore the myths surrounding the lack of EV charge points and make the switch to all-electric.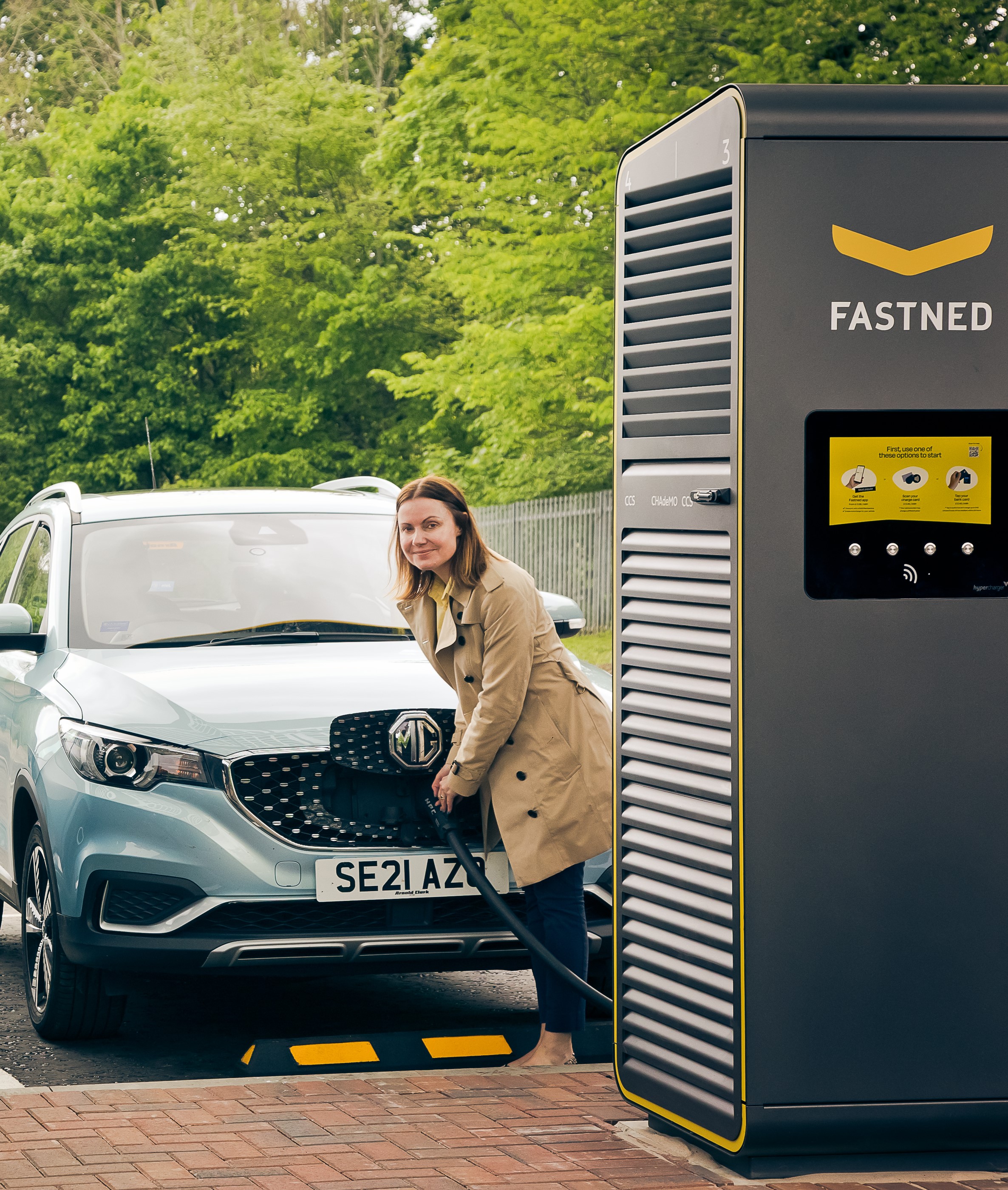 Jennifer Walls, director of EVA Scotland, added: "It's clear that there are ever-increasing numbers of drivers switching to EVs and to meet that demand for charging points we must see Scotland's infrastructure keeping pace.
"Recent charge point additions by private and public initiatives strengthen our ability to meet the challenges ahead."
She added: "We are looking forward to seeing many more rapid charging stations installed across the country."