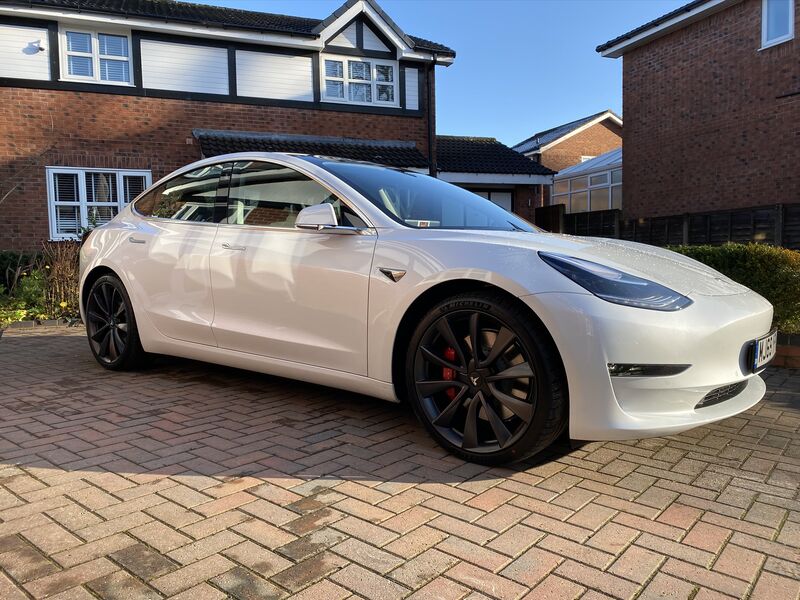 As my time with my Tesla Model 3 comes to an end, I thought I'd share some stats. So, after three years and 21,000 miles, these are the key numbers:

Or put another way, stats for us nerds:

- Drives: 2,508
- Miles driven: 21,231 (nowhere near the usual amount due to the obvious reason)
- Average efficiency: 294 Wh/Mile (due to the larger wheels and the occasional need to humiliate some fossils)
- kWh used: 6,233 kWh
- Avg speed: 34.1 mph
- Avg temp: 13 Celsius
- Total charging cost: £ 344 for all AC charging and £135 for all DC charging. Total £479
- Total charging events: 520, of which 63% were completed at home
Of that 520 total, I charged to 100% 44 times, with my usual average limit being around 75%
- Total home charging: 5,216 kWh (2,900 kWh per year is the UK average electricity consumption)
- Time Spent Driving 25 Days, 21 Hours, 55 Minutes
- 68 software updates (so many great new features added)
- Over the three years I lost around 5% range
- Average AC charging time: 2 hours 48 minutes
- Average DC charging time: 18 minutes

Longest drive without stopping was 182 miles or about three hours (car could have gone further, the family could not) as part of the journey to Scotland.

I'm lucky enough to occasionally borrow different EVs so the figures shown here are just for my personal car.

Purely for the LOLZ I compared to a fossil car of similar size and performance, a BMW M3 Competition xDrive (although my car doesn't have that awful grille, smell bad and does not make flatulent noises that can be heard by pedestrians)

Based on current fuel price and at the advertised MPG of 28.2 (so MPG would be much lower in real life) the fuel cost for the BMW was £6,132 over the same mileage. Therefore, compared to my 'fuel' cost, the BMW was higher by £5,653. Or another way, my fuel costs were 8% of the BMWs, or the BMWs were 1,280% higher than mine.

Only other running costs was the mandatory MOT test (£42) in year three and a tyre rotation costing £35.