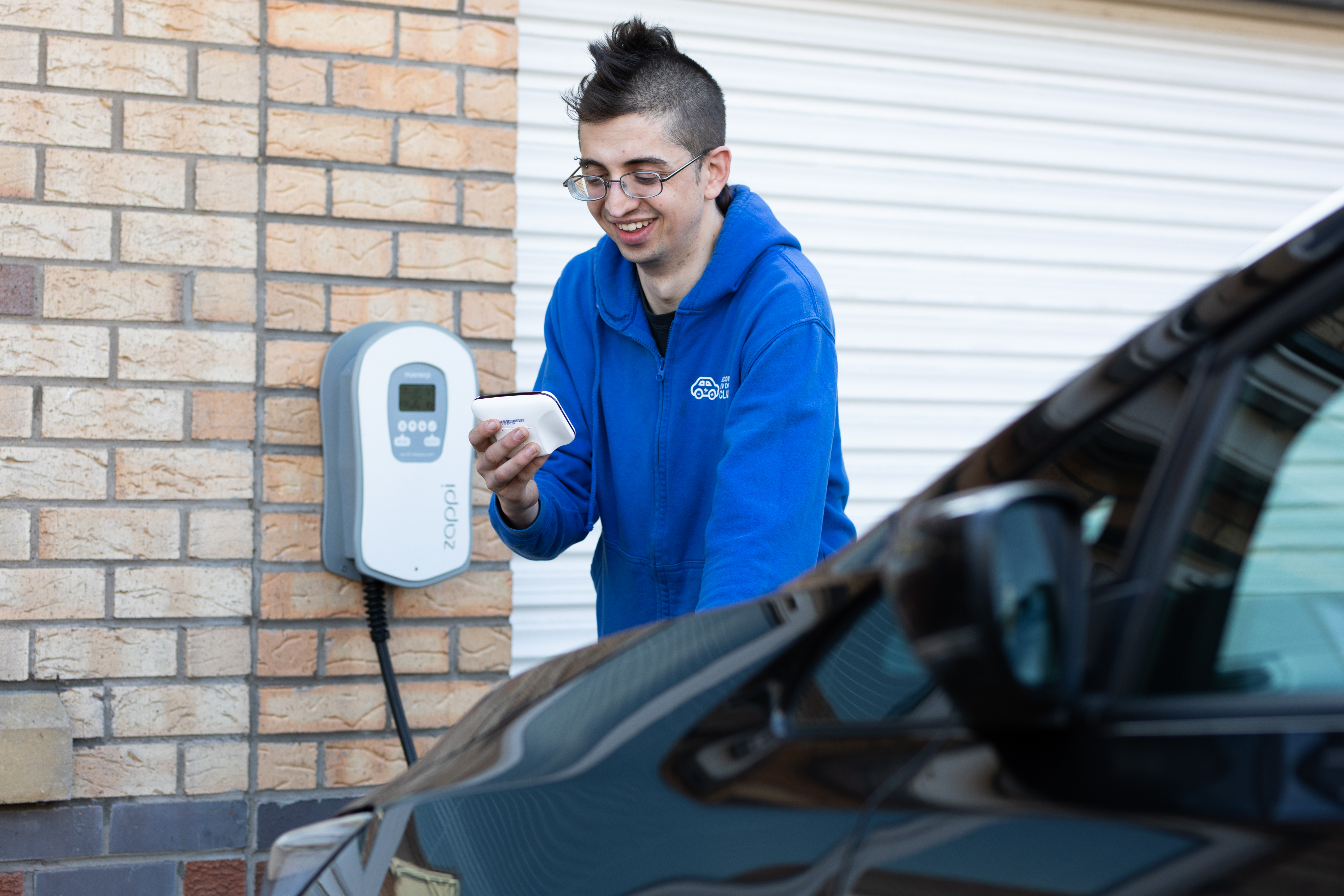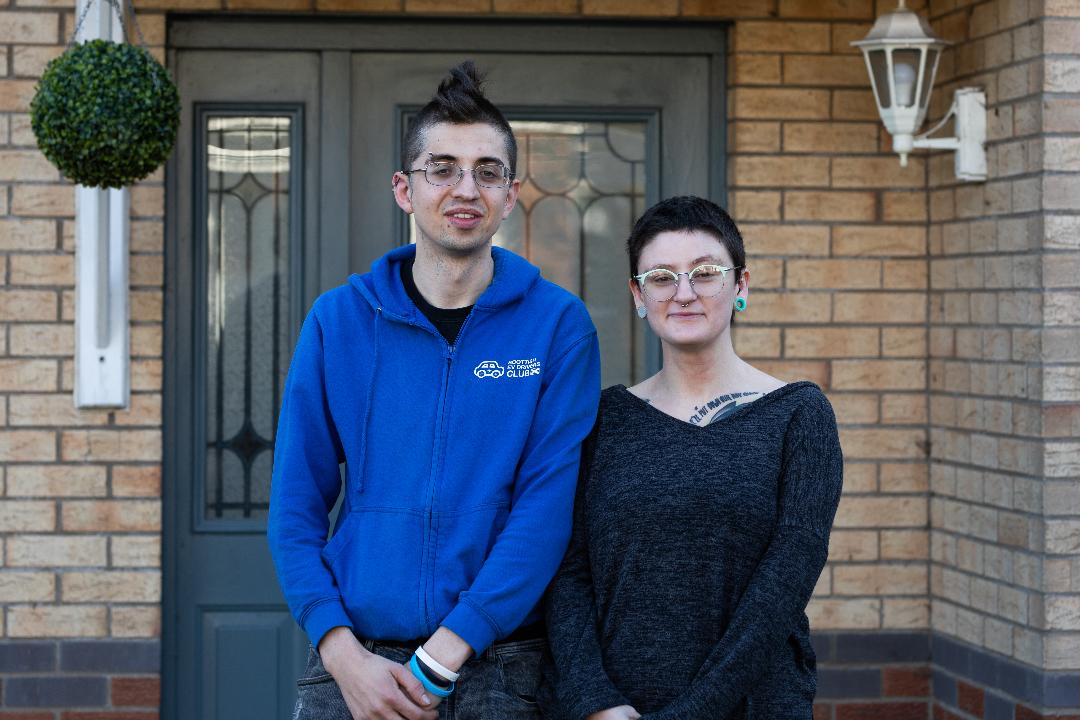 Together with his wife Katie and two children, Kia EV6 driver Grahame has embarked on an inspiring innovative approach, looking at every aspect of energy usage in their four-bedroom West Lothian house. Recently he has converted, developed and adapted his four-bedroom West Lothian house in an effort to be carbon-neutral.
Grahame's first task was to install a smart meter. He says: "It seemed utterly crazy to me that my old energy meter couldn't tell me what how much gas and electricity I was using or how much it cost. We are living in the age of 3D printing and blockchain technology, yet some people are still unable to see how much they're spending on energy. Needless to say, when a smart meter became available to me I jumped at the chance. The installation was a doddle and we fixed the in-home display to the hall wall so we could see at a glance how much energy we were using and how often.
One of its main benefits was that it fitted his move towards using more sustainable products and living a greener lifestyle.
But the Case family have gone that extra mile to ensure a carbon neutral future...
The smart meter of course helps the family lower their bills and keep an eye on our EV charging costs and access cheaper and greener energy on a smart tariff... "but the most exciting part though is how it helps create an overall smarter energy system. Basically the information from smart meters will allow our energy system to become much smarter, for example to accurately anticipate the peaks and troughs of demand, and better integrate renewable sources of electricity. And, by making these smarter assessments of the nation's energy needs, the system will be more efficient and will help to reduce waste.
My smart meter also provides half-hourly readings to my energy supplier, and my supplier can then give me really cheap electricity between 00:30 and 04.30 every night in return. That means I can charge my home battery at a minimal cost overnight, and then use the stored energy the next day to power all the day-to-day activities in our house. I worked out recently that if I had remained on a standard tariff it would have cost me £2000 for 125 days electricity use, but through using my smart time-of-use tariff I only paid £526 for the same amount.
Without a doubt the main benefit of having access to this tariff is the huge cost saving. If you want to go down the home battery route rather than using your energy at the prescribed times, then that is becoming an increasingly affordable option – you can make your money back pretty quickly through the savings on your energy bills. A secondary benefit of this tariff is that it allows me to access cleaner energy, because off-peak is greener. My goal in life is to make no negative impact on the planet, and to live as sustainably as possible.
Asked where his 'drive' for all this came from, Grahame, a professional picture frame who supplies artists, businesses and the general public across the UK replied:

"It's funny, my first EV was a Nissan Leaf but it was getting the electric car, a Kia EV6 in 2018 that sort of sent me on the journey properly, and the personal connections with other owners on the internet I made that showed me there was a different future available for us that was better for the planet.
"We've made big investments in our electric vehicle, two home batteries, solar panels and a ground source heat pump, but getting a smart meter installed was as simple and easy as our smaller lifestyle changes, like using less plastic, buying reusable cleaning cloths and recycling."
I've been telling all my friends and family to get a smart meter because many of them are moving towards living a more eco-conscious lifestyle and a smart meter is a key part of that, both in terms of reducing their own energy use and creating a smarter energy system.
We all want our children to have the option of using cheaper and greener energy and to live in a decarbonised world and getting a smart meter fitted is a small easy step we can all take to help achieve that.
Research shows that:
Scots are keen to use energy in a more flexible way:
* Over seven in ten (73 per cent) Scots would like to use energy in a more flexible way
* 75 per cent would be willing to change when they do their chores, to save energy and money
* 23 per cent would be happy to change the time of their shower to save on energy costs
* 78 per cent agree they would be happy to share more frequent energy readings if it resulted in cheaper energy