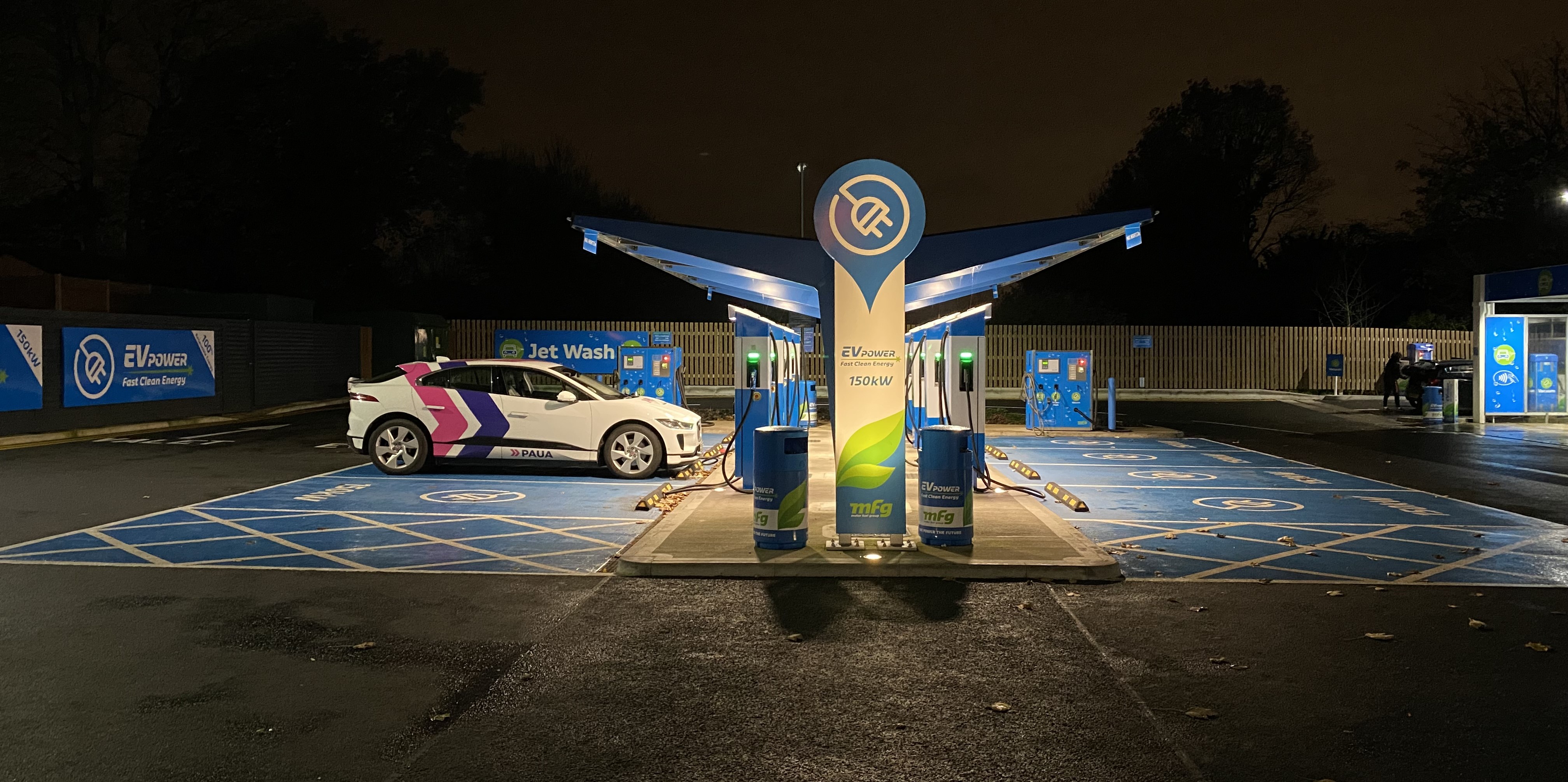 MFG is a leading forecourt operator and electric vehicle charging leader, with plans to deliver 500 chargers and 1,000 new connectors in 2023. MFG will spend £400 million on their EV strategy to 2030, with a focus on providing ultra-rapid chargers at all 900 of their existing sites. All of these sites will be powered by 100% renewable energy.
The latest partnership means that MFG sites are available to Paua drivers with the Paua electric fuel card solution. Paua is a specialist EV network aggregator that supports businesses transitioning to electric vehicles. Offering a fully digitized solution through the Paua mobile app, card, and business dashboard, the move to electric business vehicles is becoming increasingly easy.
As a leading provider of electric fleet fuel card solutions, Paua also offers white label solutions to partners such as Moove and cinch. Business drivers benefit from an improved user experience, with no need for multiple apps and cards, and a full digital solution from a single provider. Fleet managers can provide one solution to their drivers and receive real-time data on charging sessions, allowing for efficient cost control and tax management.
Martin Symes, Operations Director for the MFG EV Power network, stated "We are pleased to be working with leading providers such as Paua to support the development of innovative EV solutions. For businesses considering a switch to electric fleets, the MFG and Paua collaboration, combined with their innovative fleet management tools, make it the perfect time to make those plans a reality."
Niall Riddell, CEO and Co-founder at Paua, added "MFG is an important network for us, and we are excited to be part of their growing network of EV charging sites. Their high-speed multi-charger sites are ideal for drivers who need fast charging to get back on the road quickly. Minimizing charging time during working hours is crucial for electric fleets, and we look forward to seeing the many chargepoints MFG plans to install in the coming years."
The combined digitization of EV charging through the MFG and Paua collaboration makes it easier for businesses to adopt electric fleets, control costs, and track operational performance in real-time. Drivers can start charging sessions with a card and track energy usage through the app, freeze their card from the app or have it deactivated by their fleet manager, and view charging sessions in real-time on the fleet dashboard. Now available on 23,000 charge point connectors across the UK.