Scottish Water fleet gets EVs on tap
,,,courtesy of FleetWorld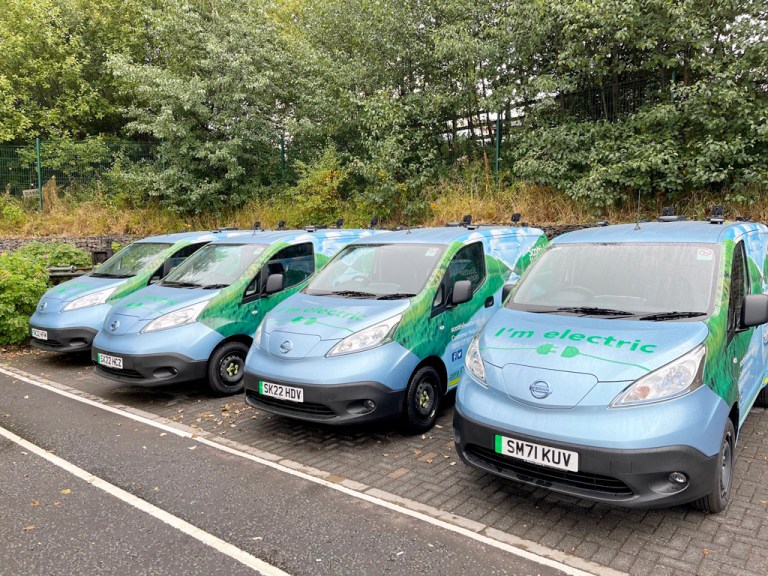 he utility company Scottish Water has continued the electrification of its vehicle fleet with the arrival of 20 brand new e-NV200 vans from Nissan.
e all-electric LCVs have now started performing daily duties for the company and join vans from other manufacturers – and a number of Nissan Leaf pool cars – as Scottish Water forges ahead on its path to 'net zero'.
The decision to acquire the e-NV200s came after a report for Scottish Water found it would be possible for the organisation to turn 60% of its vehicle parc electric to reduce carbon emissions.
And fleet decision makers at the company found that the e-NV200 was an ideal choice thanks to its impressive range and clever technology, plus great levels of practicality and comfort.
As well as achieving significant emission reductions, the vehicles will generate substantial financial savings due to reduced fuel and maintenance costs. Scottish Water secured funding from the Transport Scotland Switched On Fleets programme to help with their acquisition.
Scottish Water operates one of the largest fleets north of the border with a parc of over 1,300 vehicles travelling up to 19 million miles a year between them.
Holly McPhee, EV Transition Change Lead at the organisation, confirmed: ''Our new e-NV200s have just been delivered. They look great – and have been very well received….see more at:
Scottish Water fleet gets EVs on tap : Fleetworld
Edinburgh Waverley station installs 84 EV charge points
...courtesy of Transport + Energy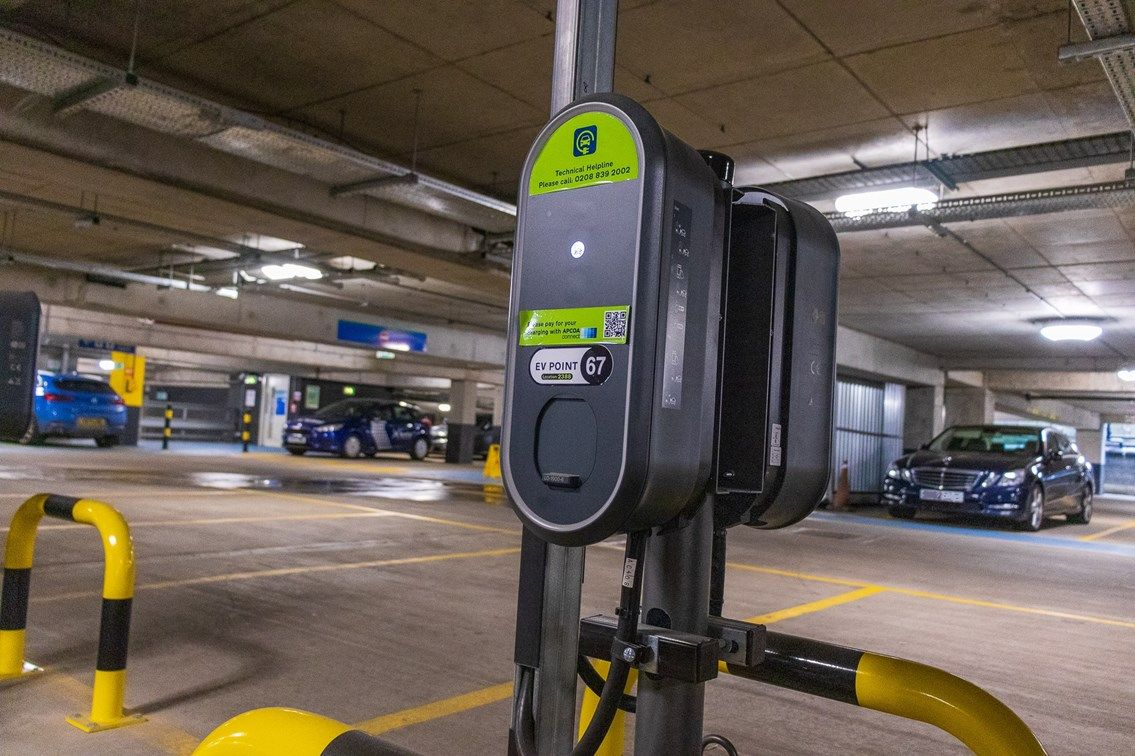 Network Rail has installed 84 new electric vehicle charging points at Edinburgh Waverley station – allowing rail passengers with electric vehicles to charge while they travel.
The charging points, powered by renewable energy, provide enough power to fully charge a vehicle in as little as three to four hours.
Waverley station is the second busiest rail station in Scotland, serving passengers travelling to and from the capital city and connecting people from all over Scotland and England by rail via the East Coast Main Line.
Liberty Charge wins place on Scottish EV charging network
...courtesy of Transport + Energy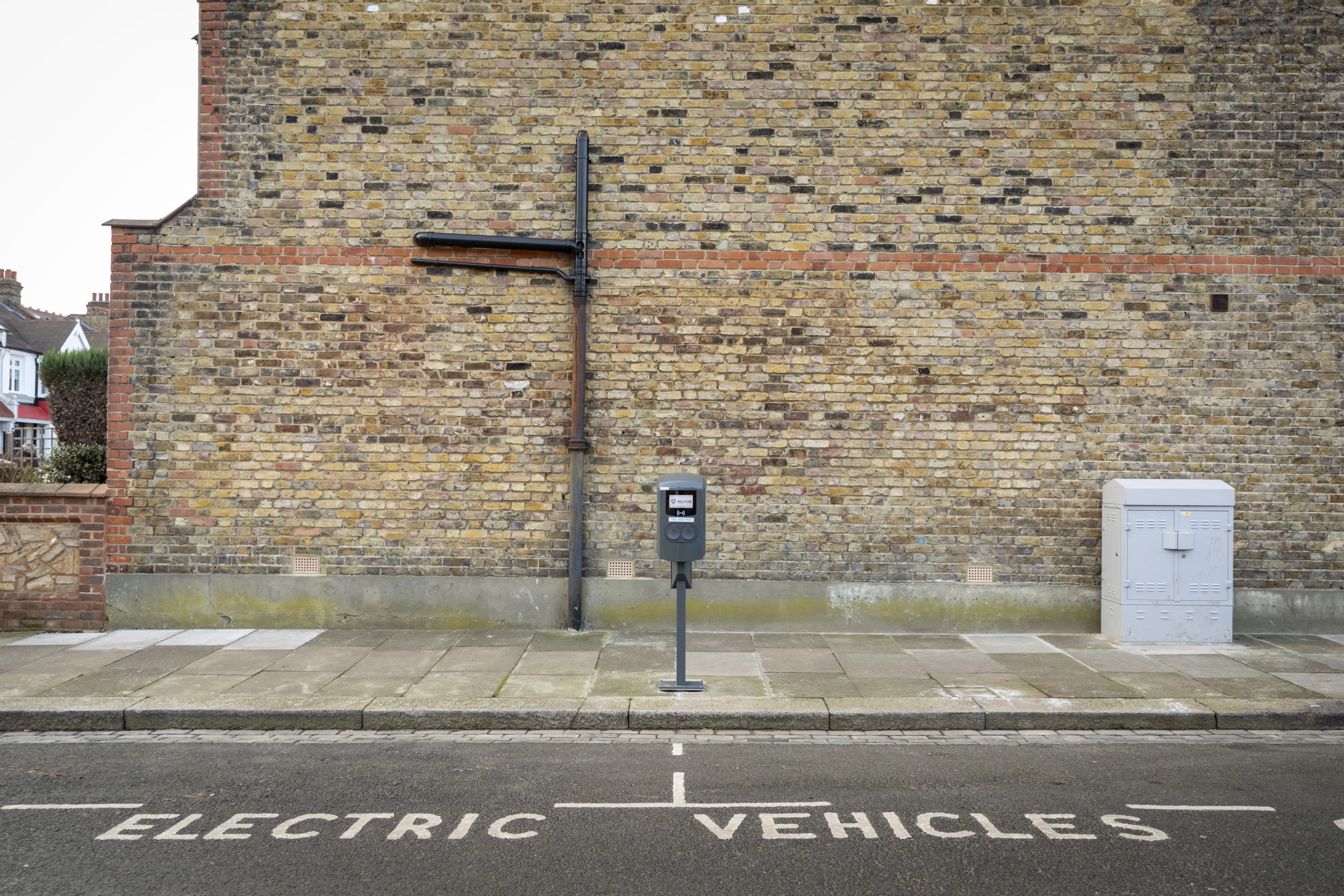 Public charge point operator Liberty Charge has earned a place on a framework designed to provide an efficient route to market for Scotland's electric vehicle (EV) charge point rollout.
The framework will enable the Scottish Government's aspiration of achieving net zero by 2045, and to create the conditions to eliminate the need for all new petrol and diesel vehicles by 2030, and light commercial vehicles in Scotland's public sector fleet by 2025.
The awarding body, Scotland Excel, is the Centre of Procurement Expertise for the local Government sector, responsible for Scotland's 32 local authorities. The framework is expected to be worth £20 million a year.
Universities and colleges, the Scottish Prison Service, Scottish National Health Service, Police Scotland and the Scottish Ambulance Service will also use the framework...read more at:
Liberty Charge wins place on Scottish EV charging framework : transportandenergy