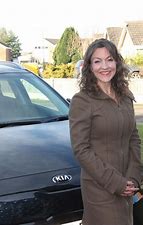 Supply chain issues, exacerbated by the dearth of semiconductors, overseas pandemic lockdowns and the war in Ukraine, continue to haunt the global vehicle industry. Taking a helicopter view of things, electric cars are faring reasonably well against this challenging backdrop.
And demand is there for electric cars. You only have to look at second hand prices to see how well resale values are holding up; which is great for people who have a car to sell on the second hand market. Not so great for people looking to buy a used electric car. This situation should settle down when the supply chain bottlenecks starts to ease, which they will. The advent of the UK Zero Emission Vehicle Mandate should also see supply increase, and those new cars trickle down to the used car market. But this will all take time. So if you're looking for an electric car right now, what's the answer?
There are pockets of electric car stock out there. You just have to know where to look. And with vehicle manufacturers bringing out new electric car makes and models all the time, it won't be long before there truly are cars to suit all driver's needs.
But what about the upfront cost? This is often cited as the key barrier to entry. Research from LV= General Insurance found that 45% of people are put off making the switch to an electric car due to the higher sticker price. The beauty of driving electric is that it pays to look at all of the costs involved – from purchase or lease cost, through to running costs (charging, maintenance, insurance, tax). The LV= Electric Car Cost Indexfound that out of 13 electric cars that were compared with their petrol or diesel equivalents, seven provided savings over a four year lease, whilst three were better value no matter how they were bought. And with running costs being 47% lower for electric cars, the savings soon stack up.
And if you're still concerned about upfront cost, then leasing an electric car could be the solution. With more than 1.3 million leased cars on the roads in the UK today, it's a great fit for electric cars. Leasing an electric car means that you benefit from fixed monthly payments, and there's no need to worry about depreciation and resale value, plus it's easy to change to a car with newer tech at the end of your contract.
LV= recently launched ElectriX to help drivers lease, charge and insure an electric car. ElectriX offers a wide range of cars to lease, with many cars available within 12 weeks, as well as home charging and bespoke electric car insurance. The website helps drivers decide whether an electric car is right for them, what it costs to own and run one, and how to charge – both at home and on the road.
From finding the right car through vehicle leasing experts CBVC, providing a home charging solution via leading provider Indra, and offering bespoke insurance from LV= General Insurance as well as useful guidance and advice, ElectriX is designed to give drivers confidence in electric cars.
And to find your perfect car, make a bee line to ElectriX.
To watch 'ElectriX – Make the Switch Now' on the Everything Electric Show, head over to YouTube.