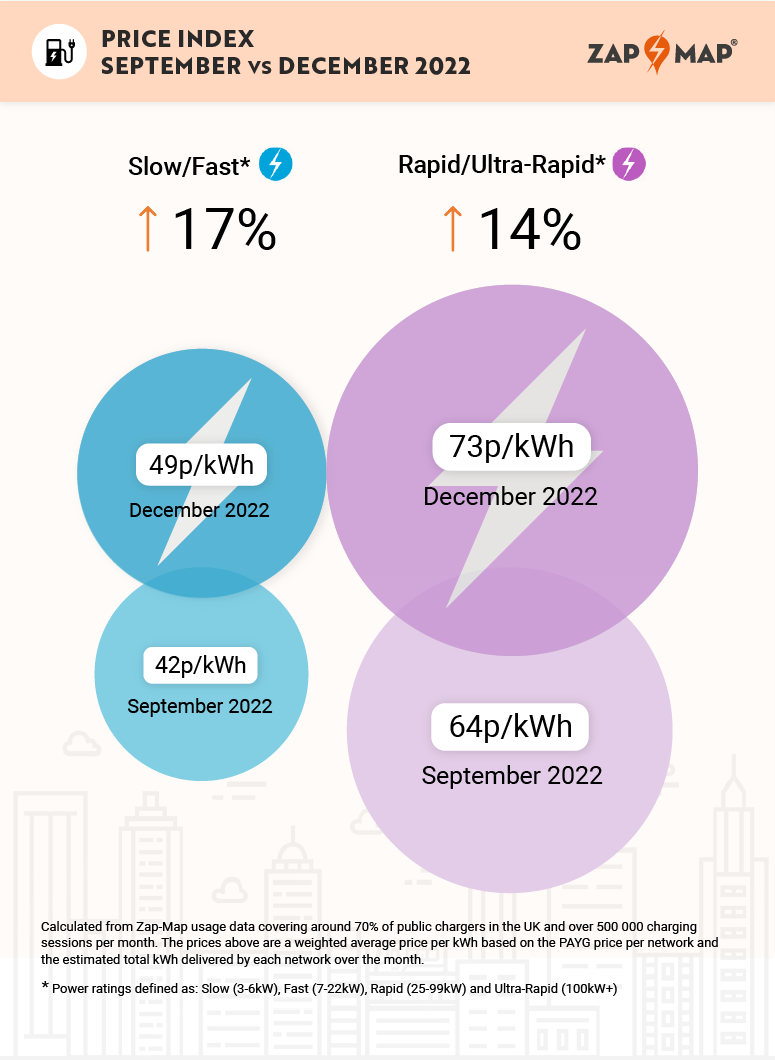 New analysis from Zap-Map, the UK's leading charge point mapping service, has found that the price drivers are paying to charge an electric vehicle (EV) on the public network has increased by more than 15% overall since September 2022.
However, the price of charging varies substantially across different types of chargers. This means that, despite rising electricity prices, EV drivers using a mix of different charging options can still save money compared to refuelling a petrol or diesel car – and can do so without costing the Earth.
Zap-Map's analysis takes into account more than 500,000 charging sessions per month, across approximately 70% of the charge points in the UK.
The findings show that, in December 2022, the average weighted price of EV charging at a slow or fast charger – mostly found on residential streets or at destinations such as supermarkets or car parks – was 49p/kWh* in the UK.
Meanwhile, the price for a rapid or ultra-rapid charge point, typically used for high-speed, en-route charging, was 73p/kWh*.
This means that prices for slow/fast charge points were up 17%, from 42p/kWh in September 2022. Prices for rapid/ultra-rapid chargers were up 14% in the same period, from 64p/kWh.