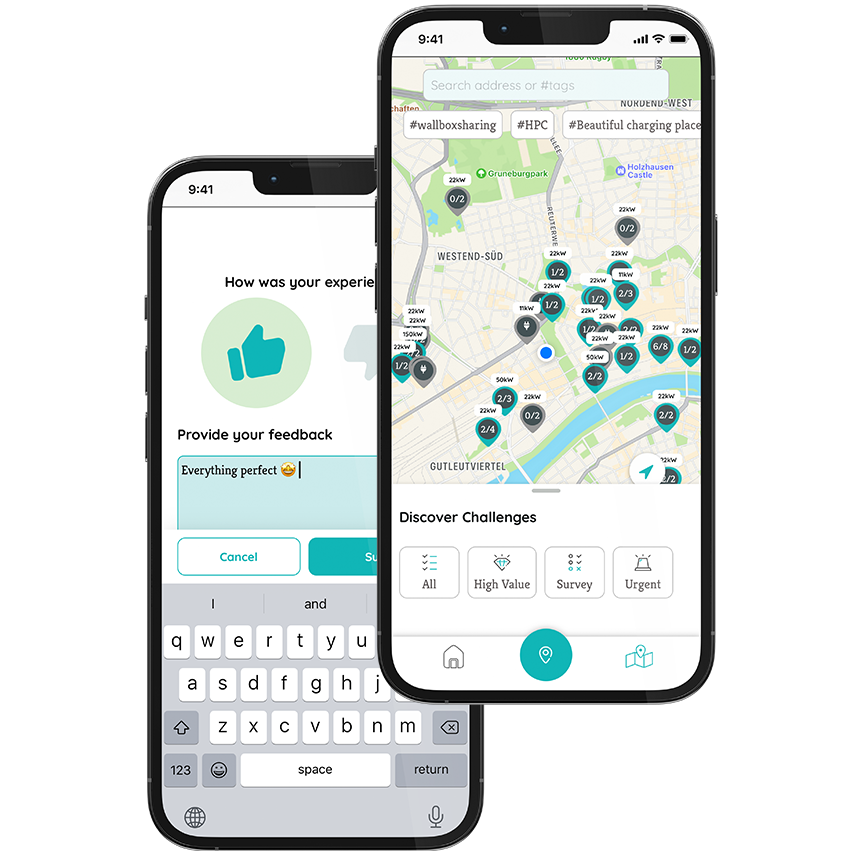 * First EV loyalty App launched
* Makes charging more affordable
* Boosts charge point reliability
* Provides cash savings and value-added services
In a new and unique innovation developed by &Charge, EV drivers can earn discounts on charging costs and received other incentive rewards by logging their charge place experience on the revolutionary new App that connects directly with charge point operators (CPOs).
&Charge - a Corporate Member of EVA Scotland - is the leading platform that combines smart user engagement with value-added services around EV charging.
Using the new &Charge mobile phone app to upload 'real time' experiences including photographs showing the condition of charge stations, will provide CPOs with valuable information on availability, performance and condition of their equipment for which EV drivers will also benefit.
German company, &Charge, who pioneered the new app in Europe say that EV drivers can check-in at nearly every charging station throughout the UK to provide updates while charging, enjoying reduced charging costs and access to valuable online goods and services. From 2023 onwards there will also be access to in-store services.
Launching the new feature for EV drivers, Simon Vogt, Co-Founder / Chief Sales Officer of &Charge said that by bringing Charge Point Operators and electric vehicle drivers closer together, we have created a unique facility that, in Europe has already proved highly successful. We are now in a position to introduce this new technology to the UK for the benefit of EV users and operators of the EV charging network across the country.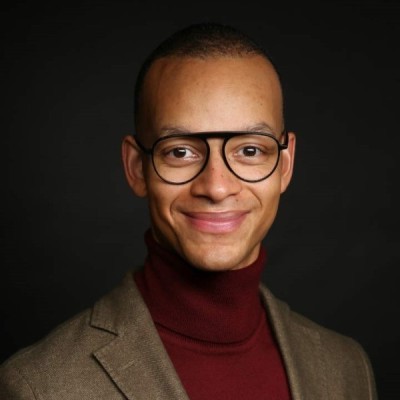 He added: "For each and every Charge Point Operator, one of the most important factors is ensuring the fast and efficient operation and servicing of their units, thereby increasing the availability of chargers to the rapidly growing number of EV users throughout the UK.
"Smart user engagement with value-added services around EV charging is a new and exciting development for the UK. We have created the &Charge platform that increases CPO uptime availability, decreases operational expense and boosts customer satisfaction.
"Receiving real time information from those drivers using the stations is invaluable in providing instant notification of the need for maintenance services to reduce the downtime of chargers."
EV drivers can now enjoy earning further bonus points ("kilometres") in over 350 leading stores throughout the UK including AO, Marks & Spencers, Curries, Booking.com, JD, Zavvi, Hughes and Electrical Discount.
EV drivers can redeem their collected kilometres made from reviews and shopping for free charging sessions with Hyundai (Charge myHyundai), KIA (KIA Charge), Octopus Energy Electric Universe, Plugsurfing and Maingau.
Simon Vogt added: "With our HQ in Frankfurt, &Charge, as a digital company, is able to expand into the UK without the need to have a physical presence.
"We have received overwhelming support for this new information stream technology and are in discussion with a number of key CPOs eager to explore opportunities with &Charge. Therefore we are quite excited to launch and enter the British market with our first local partner Source London."
Note 1: The &Charge and Source London pilot will allow EV drivers to review and rate 330 selected Source London charging points in central London using the &Charge app. The pilot will run from November 2022 to January 2023 and will include the 330 Source London charge points in Camden, Kensington and Chelsea, and Westminster.
Using &Charge's smart reward mechanism - it is based on the first sustainable loyalty scheme - EV drivers can redeemed points for free charging sessions.
Note 2: The majority of the top CPOs in Germany are already using &Charge. Three of the leading pan-European companies commented:
EVA Scotland welcomes the arrival of the &Charge app... its director Neil Swanson said:
" Innovations that bring EV drivers and operators of charge points across the country closer together will go a long way to improving the service for everyone.
"EV sales are soaring and real time information that drivers can provide to charge point operators can only assist in ensuring better availability and operational efficiency of the country's charging infrastructure.
"This latest development is another initiative that will contribute to the transition to all electric transportation in Scotland."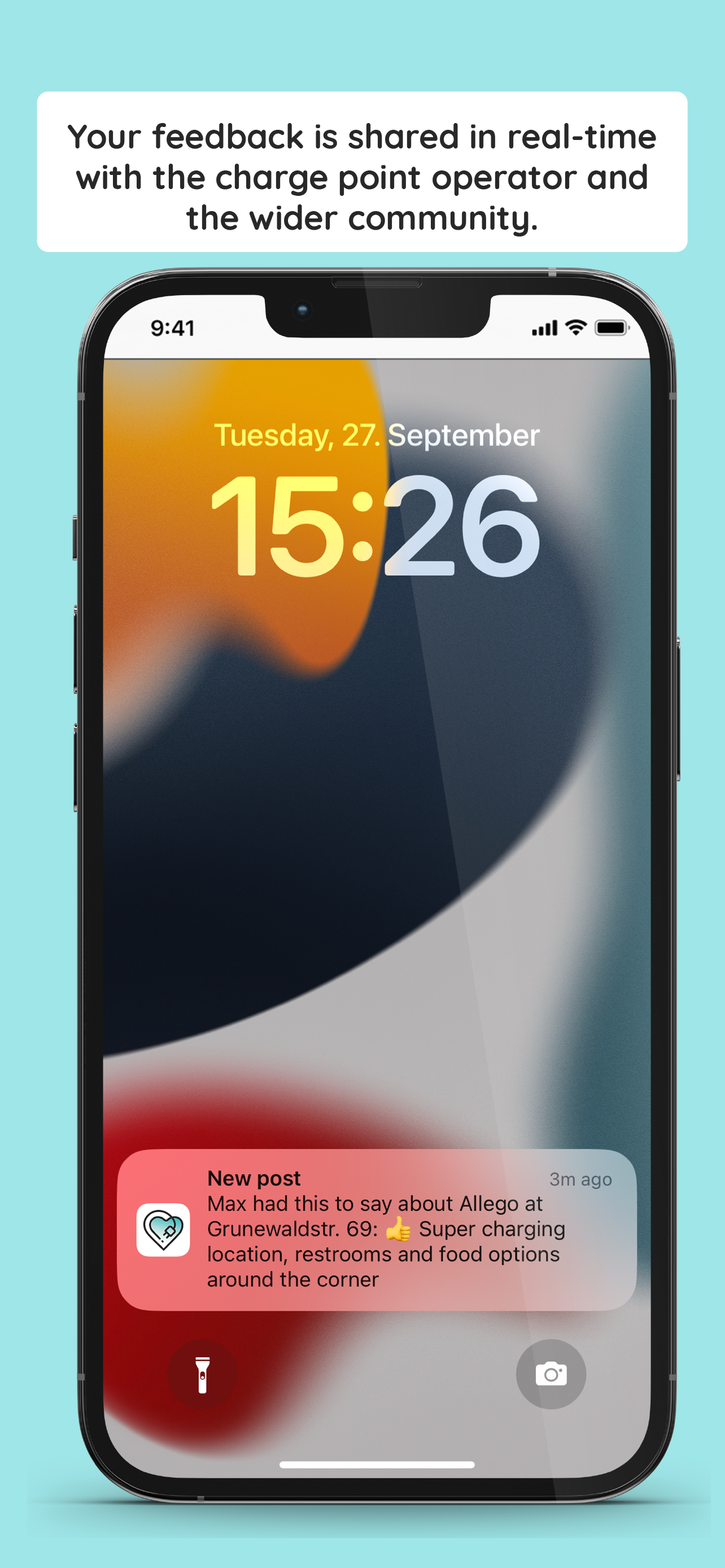 IONITY
"The collaboration with &Charge is an important component of our quality assurance: feedback related to our charging stations is fed into our systems in a structured way via an interface. We can then evaluate potential issues and act quickly. The crowd-source approach of &Charge helps us to intensify the relationship with our customers across borders and to benefit from the daily experiences of the community"
Allego
"We are very pleased that Allego and &Charge are partnering. Complementing the many sensors inside a charging station that allow for remote diagnostics and preventative maintenance, the &Charge app ensures that we now also get a much better handle on the state of the outside of the charging station and the charging location itself. Essential feedback, as we are always striving to improve the EV driver experience on our network"
Mer
"With &Charge, we are taking the next step in customer focus. Feedback is of paramount importance for us to improve the charging experience. Especially through the challenges, we want to intensify customer relationships and participate in the knowledge of the users in order to advance the expansion of electric mobility"
For further information :
Simon Vogt
Email: simon@and-charge.me
Tel: 0049 160 993 662 61
Hannah Federlein
Email: hannah@and-charge.me
Website: www.and-charge.com
To load the new &Charge App please use the following links.
Google: https://play.google.com/store/apps/details?id=com.andcharge
Apple: https://apps.apple.com/de/app/charge/id1487636133?l=de
Additional press coverage