* Eight 22 kWh Charging Points installed at the hotel
* Two 22 kWh available at the Clubhouse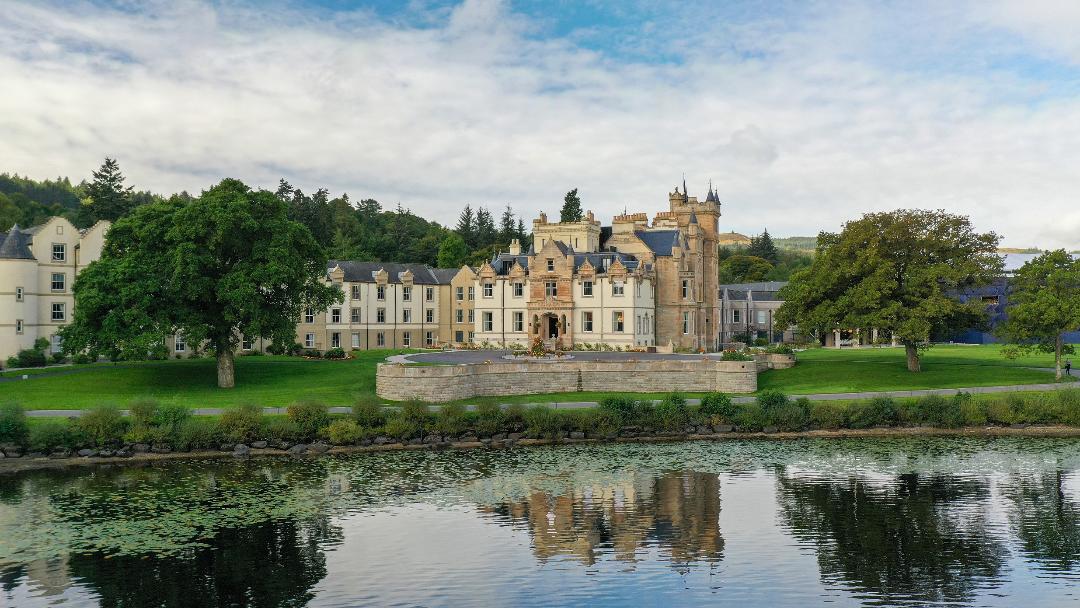 This five star resort that looks across the 24-mile long freshwater loch is truly on a mission with EV drivers at the forefront of its service delivery policies.
By the hotel and at its adjacent clubhouse, visitors and guest arriving in their EVs can now enjoy charging points for 60p per KWH.
Cameron House currently holds a 'silver' award from Green Tourism and hopes to 'go for gold' soon with its commitment to protecting the natural environment which now include employing a dedicated Resort Conservation Manager and appointing Green Committee representatives from each department.
The hotel has eight x 22w Charging Points installed at the hotel and two at the Clubhouse - all maintained and monitored by Pod Point. Guests are encouraged to download the Pod Point app to follow instructions.
Andy Roger, Resort Director at Cameron House Hotel, said:
"We're passionate about protecting the planet and preserving our natural environment for future generations. As part of our commitment, we have several sustainable practices in place to lessen our impact, from our enthusiastic green committee to encourage and drive change amongst the team and our visitors, to a robust recycling system, a bee conservation initiative and our EV charging points that have been hugely popular amongst our guests."
EVA Scotland's Chief Operating Officer, Laura Robinson commented: "Cameron House is being featured on the EVA Scotland website as part of the 'Boost to Business' initiative that we highlighted earlier this year, encouraging Scotland's hospitality and tourism sectors to provide electric vehicle charge points - now one of the most important features expected by guests."
With its six restaurants and five bars, Cameron House – a 17th century Baronial mansion - has undergone an extraordinary restoration reopening on 20th September 2021. This historical building is situated in the heart of the Loch Lomond & Trossachs National Park and only 25 miles from Glasgow airport.
Its 208 guest bedrooms, including 28 luxury suites, each individually are designed to the highest standards and the resort is also home to an award-winning spa complete with a rooftop infinity pool, an 18-hole championship golf course, and a 234-berth marina. Guests can enjoy a range of activities, including jet and water skiing, paddle boarding, kayaking, mountain bikes, 4x4 off-road driving, Segway trips, clay pigeon shooting and more.
Stop Press…Cameron House Hotel has been recognised as one of the UK's Top Hotels for 2022 in the Conde Nast Traveller Readers' Choice Awards
These awards are the longest running and most prestigious recognition of excellence in the travel industry and come just a year after CHH reopened.