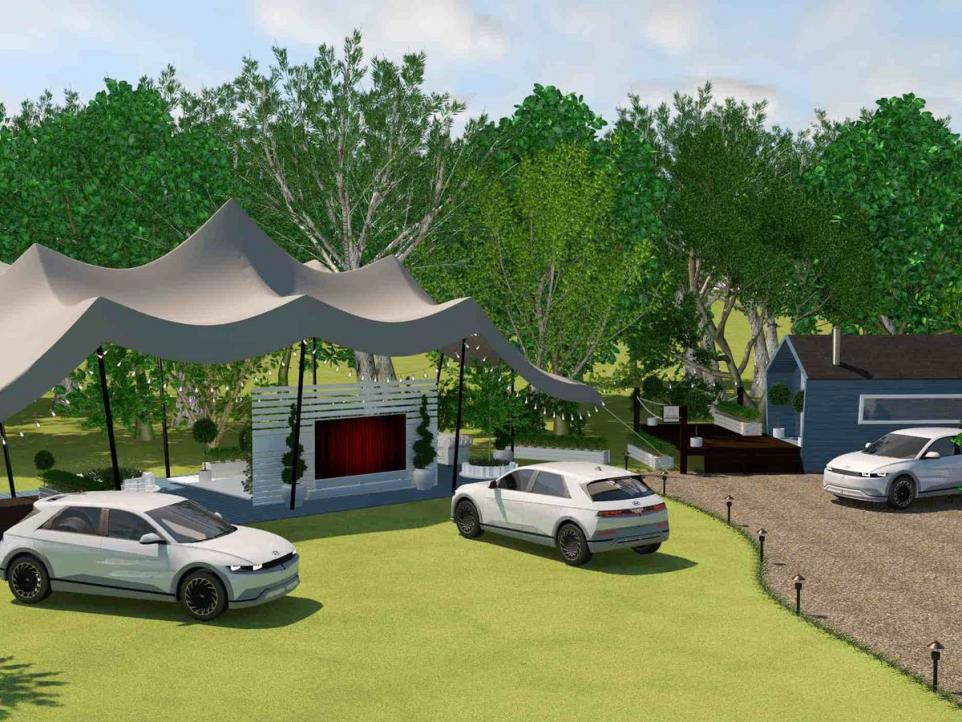 The luxury woodland cabin is accompanied by an innovative restaurant/bar, coffee lounge and cinema under the stars, all for just 2 guests at a time... and all powered by a fleet of electric Hyundai IONIQ 5 cars, harnessing electricity through their vehicle-to-load (V2L) feature, which powers other appliances through adaptors. The entire experience will be off-grid yet utterly luxurious!
Situated on the edge of Epping Forest in Essex, the site has been created by food critic Grace Dent and includes a 'high-end luxury cabin'.
Dinner features local ingredients expertly cooked over a BBQ by a private chef, and you'll wake to birdsong and breakfast on your sun-dappled deck.
This is a world-first new concept by Hyundai – and a remarkable leap in sustainability