The future of electric towing?
Home battery storage that means what it says.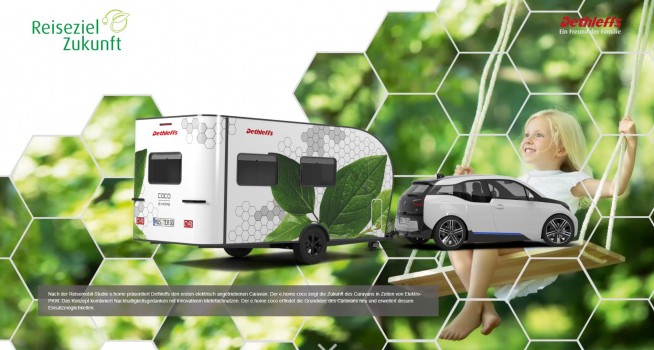 Posted by: Neil Swanson
Charging | Energy | Other | Vehicles | Cars
​Dethleffs have come up with concept caravan that addresses the issue range while towing an with an EV. The e-home COCO concept comes complete with a c.80kWh battery slung in the chassis and independent motors for the wheels.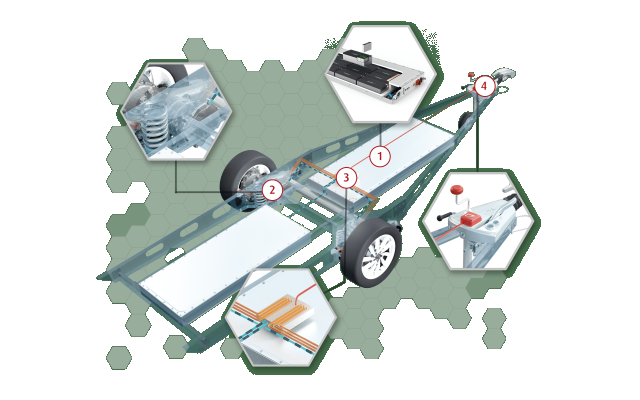 The concept uses a strain gauge at the coupling to control the motors to try and maintain a constant 100 kg drag load on the car, so a whole caravan adds no more than a few suitcases in the boot to demands on the car. There may well be benefits on safety too, with regenerative over run brakes that could be made to alter their performance when the brake lights are on. An active stability system would be essential. Oh, and you wouldn't need a dedicated set of positioning motors. No mention is made of charging ports, but you might expect to see Type 2 with CCS replace the more traditional caravan hookup, with the ubiquitous EVSE brick being used on a normal caravan pitch. Solar panels on the roof could see the unit largely independent of the mains on longer stays.
Dethleffs also make the point that the battery could serve as a home storage battery too. Most campers are parked up for long periods, often at the owners house. This would allow users to make the most of their expensive assets.
The application would naturally extend to commercial and goods trailers too, an important aspect in the development of EVs for businesses. A reasonable expectation would be a change in the law such that powered trailers would require separate registration and an MOT. Watch this space.
Bosch have similar concept for truck trailers, which even for a diesel truck could significantly reduce consumption. Unlike the camper it doesn't offer motive power, only recovering energy for use in trailer loads like refrigeration, or for supply to an EV tractor unit in front.