Veidekke purchase 8 26 tonne Electric Excavators
Norwegian contractor expands on prototype success.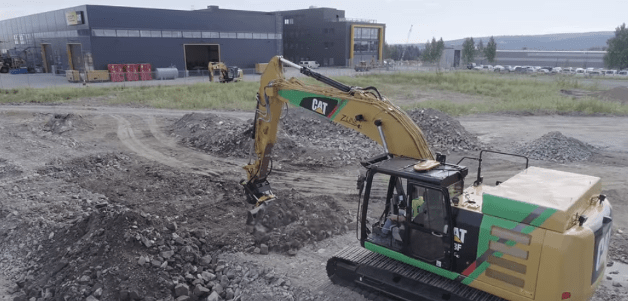 Posted by: Neil Swanson
Vehicles | Commercial
Last year we reported on the work Volvo , JCB and PON-Cat we doing in the field of heavy plant electrification. Things are continuing to progress, with eight of the PON-Cat conversions now purchased by Veidekke of Norway after the successful trial of the prototype. Each machine saves about 52 tonnes of CO2 a year for the company, as well as making sites quieter and cleaner. The converted Caterpillar 323F Z-line 26 tonne machines sport a 300kWh battery with a 122kW motor, allowing for 5 to 7 hours of continuous operation. You might not be surprised to learn that Veidekke have a fleet of about 100 electric cars too.