24p per kWh
The "right" price for Rapid charging in Scotland?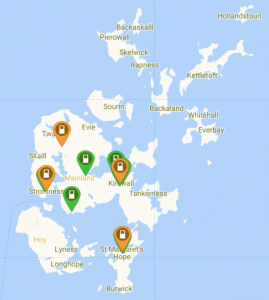 Posted by: Neil Swanson
Charging | Policy
Most EV charge points in Scotland do not currently charge a fee to the user. Those that do range from 15p per kWh to £3.80 per charging session. All the current price models have problems.

Free charging encourages drivers to use public infrastructure rather than charging at home.
15p per kWh doesn't cover all the costs of operating a charge point even when the capital cost has been provided via a grant from Government.
Charging per session is unfair on drivers of cars with smaller batteries as they effectively pay more per kWh,while it also encourages drivers to fill up as much as possible and ties up chargers, limiting access to other users.

Home charging should be cheaper than public charging. Public charging should not penalise those who can't charge at home. A price of 18p per kWh means that the majority of people will find it cheaper to charge at home and for those that can't the price is only marginally more than they would pay at home.

Rapid charging however, should be more expensive than AC posts up to 22kW. A differential of 5p per kWh is the minimum required to encourage people to use the AC post rather than a rapid. This will free up rapids for people who need to rapid charge their car.

Charging an EV on a long journey ought to be cheaper than taking a petrol or diesel car in all circumstances.
The prices charged should be applied universally on the ChargePlace Scotland network throughout Scotland. It has to be recognised that subsidy is required during the initial phases and that in remote areas these will need to be continued for many years perhaps indefinitely, much as is already done for petrol and diesel.

18p per kWh for AC chargers up to 22kW.
24p per kWh for rapid chargers.

That equates to 15p and 20p per kWh plus the commercial rate of VAT at 20%, hopefully simplifying the billing.